Get the Feiten System installed on your current Guitar or Bass by a Trained Expert, Buzz Feiten Tuning System® Authorized Retrofitter!




A growing family of quality manufacturers and builders have implemented the Feiten System on new electric and acoustic guitars, basses and more - with a wide range of models and prices.




Non-invasive, doesn't change the way your guitar looks, plays, feels, or sounds. It really works. HERE'S WHAT YOU GET:

A professionally installed BFTS Shelf Nut. Made from high quality bone for the best tone.

A Buzz Feiten Tuning System Serial Numbered Logo Sticker on the back of your guitar's headstock. This proves authenticity and certifies that the shop doing the work is one of our Authorized Retrofitters.

The Buzz Feiten Tuning System Tuning and Intonation Setup for your bridge saddles. Along with our Shelf Nut position, this brings the guitar into proper intonation that is in tune all over the fingerboard.

1 - Shelf Nut
2 - Serial Numbered Logo Sticker
3 - Tuning / Intonation

MSRP is Only $139

Click here for the Authorized Retrofitter near you.


Acoustic Guitar Master, Dan Crary, has a new
DVD titled, 'PrimalTwang - The Legacy of the Guitar', that is perhaps the greatest tribute to the history and artistry of the guitar ever documented. A must have for anyone who plays or just appreciates the guitar. That would be all of us. It features Eric Johnson, Albert Lee, Dan Crary and a cast of other great guitarists. Own a phenomenal history of the guitar with incredible performances by some
of the world's best guitarists.
Michael Tobias - pictured above far right - One of the world's most innovative luthiers, Michael includes BFTS on all his MTD basses.
NEW Affordable Tuners With BFTS


_____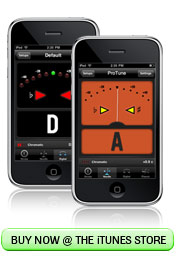 _____


DAddario/Planet Waves has introduced a couple of new tuners with BFTS.
The Tru Strobe Pedal Tuner based on real strobe technology and under $90.
Also, BFTS is now on the Apple iPhone with the Pro Tune. About $20.
Peterson has introduced their Strobo Clip for under $70.
Featured Builder
Ramos Guitars of Spain
Welcome our new Authorized Retrofitters and Builders

G Tech Instruments Repair - Colombia

Gitarrist - Malmo, Sweden

Danny Ott Guitar Repair - Garden Grove, CA

Joe's Guitars / String King Guitars - Sandy, UT

AMD Guitarworks - Las Vegas, NV

FretGarage - Gastonia, NC

Wick's Guitar Shop - Authorized for All Instruments
Acoustic and Electric - Keller, TX

Barry Electronics & Audioworks - Dubai, U.A.E.

Kern River Guitars -Santa Clarita, CA

Mario Cardenas - GBR Center - Authorized for All Instruments Acousticand Electric - Mexico

Cameron McLean- Authorized for All Instruments Acoustic
and Electric - MI

Jahn Guitars - Authorized for All Instruments Acoustic and Electric - FL

J. Burton Guitars - Austin, TX

Secret Chord - NSW Australia

Custom Guitar Shop - Santa Catarina, Brazil




Washington Music Center - Authorized for All Instruments -
Acoustic and Electric - Wheaton, MD

Igor Petinatti Custom Guitar - Sao Paulo, Brazil




Radlin Guitars - Ontario, Canada




Left Brain Guitar Repair - Paw Paw, West Virginia




Leo Guitars - Baden Württemberg, Germany




Fret Medic - Authorized for All Instruments - Owosso, MI




Virginia's Music Center - Nashville, TN

Tanaka Guitar Tech - Sorocaba - Sao Paulo, Brazil




SF Guitar Works - San Fancisco, CA



Loud Music - North Cyprus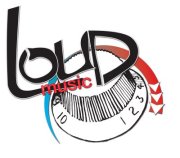 Munich Repair Shop - Munich, Germany




Neil Smith's Vegas Guitars Custom Shop - Las Vegas, NV
Authorized for All Instruments - Acoustic and Electric




The Fret Shop South Africa




APS Guitars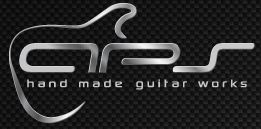 Dreamer Guitarworks




Guitar Slinger Music - Girard, OH




Jorn Jepsen Guitar - Rodovre, Denmark

Alberto Music - Mumbai, India




Guitar Workshop - Singapore




Chicago Fret Works - Chicago, Illinois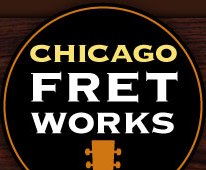 Christian Guitar Works, Inc - Stiehler Guitars - Wellington, NV
Tone Craft Guitars - Doug Sewell - Mead, Washingto
Cian Beck Guitars - Ontario, Canada
Lintz Custom Shop, Michigan
BJR Guitars and Services, California
Congratulations to Maciej Rzeczycki, of Tone Zone in Poland, on completing his advanced training for retrofitting acoustic instruments. Maciej is an inspired supporter of the Feiten System and is ready to retrofit any guitar or bass, acoustic or electric. By the way, Maciej, enjoy your new Anderson!
New Orleans loves BFTS - From Steve Staples, International Vintage Guitars
Steve, I picked up my Tele on Fri 8/15 @ approx. 2:00pm and played a set at the Blue Nile on Frenchmen that night @ 9:00...I just had to tell ya the Buzz Feiten system was everthing I hoped it would be. Just a quick word of thanks and heartfelt gratitude for a job well-done. I really appreciate your time and effort in all of this. Hope your having a great day and best of all things in the future...and you can count on me to be a continued loyal customer! Sincerely, Chris Williams Mandeville, LA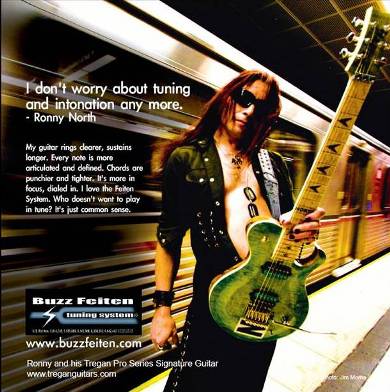 "Loved the results of the BFTS on my strat." - Rob Rich of Guitar Graveyard - Our newest Authorized Retrofitter in Memphis, TN
" Everything went fine on my first install. The difference in overall intonation is fairly amazing. I must admit it was a little disorienting at first. I suppose my ears still expect to hear the inconsistencies I've dealt with since I started playing 25+ years ago. "
- Dave Begalka - Mankato Woodworks - North Mankato, Minnesota


Bryan Galloup - Galloup Guitars - Galloup School of Luthiery
BFTS Licensed Builder and Authorized Retrofiter
How to Become a Buzz Feiten Tuning System Dealer, Licensed Builder
or Licensed Manufacturer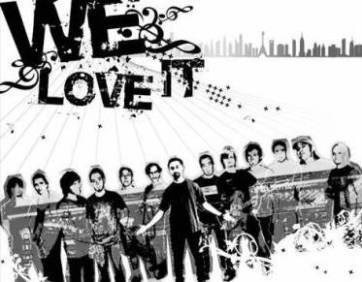 Third Coast Guitar - Chris Eudy and his team have retrofitted hundreds
of guitars with BFTS. As they say,"We love it!"

Peterson Tuner

Check out the entire line of Peterson Tuners all with the Buzz Feiten Tuning System. They are truly incredible.

NEWS



Stonetree Custom Guitars featured on Guitar Player.com